Aircraft Aluminum Grades
Since the Wright brothers chose aluminum for the cylinder block and other engine parts on their first manned flight in 1903, aluminum alloy has been one of the most widely used materials in aviation materials. It has good mechanical properties and process characteristics, featuring high strength, light weight, and good toughness. It has been widely used in the civil aircraft structural material, space carrier and military aircraft and missile parts.
Haomei Aluminum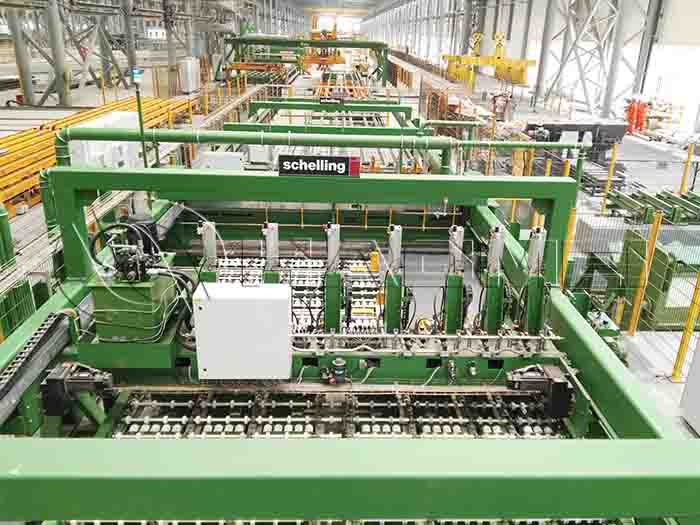 Haomei Aluminum has been founded for over 20 year, aiming to meet the market need for the high-end aluminum alloy product like aircraft aluminium alloy. Our company is a private joint-stock company. Its founder, Mr Ma, is a wise leader with international view, who has kept close contact with other professionals at home and abroad. Therefore, we can follow tightly with the latest aluminum processing technologies and meet the newest market need.
Types of Haomei Aircraft Aluminum Sheet Metal
There are many types of aluminum alloys used in airplanes. Haomei Aluminum can offer high-strength 2xxx aluminum, super-hard 7xxx aluminum, medium-strength 6xxx and anti-rust 5xxxx. Our aircraft aluminum sheets have passed the certification of ISO9001 and AS9100.
The typical 2xxx aluminum alloys are 2024, 2014 ,2219, 2017,etc. It is widely used for aircraft fuselage parts, engine compartments, seats, control systems, etc. The typical ones of 7xxx aluminum are 7075, 7475, 7050, 7068,etc. The main alloy elements are Zn, Mg and Cu. It is a super hard aluminum alloy with good wear resistance and good weldability and can be heat-strengthened.
Factory View
The aerospace aluminum sheet factory covers an area of approximately 1.2 million square meters and a construction area of approximately 500,000 square meters, including four sub-projects of melting and casting, hot rolling, heavy plate and thin sheet. The designed total production capacity is 350,000 tons.
The melting and casting line: It is equipped with 25T/75T round ingot production lines, 15T/60T/100T slab production lines, electromagnetic mixing device, furnace refining, SNIF,Alscan hydrogen measuring instrument,etc.

The heavy plate production line: "1+1+5" hot rolling unit,8000T stretching machine, two-stage and three-stage aging heat treatment furnace,etc.

The thin plate production line includes: CVC six-high cold rolling mill, single coil annealing furnace, stretch bending and straightening production line,etc.
R&D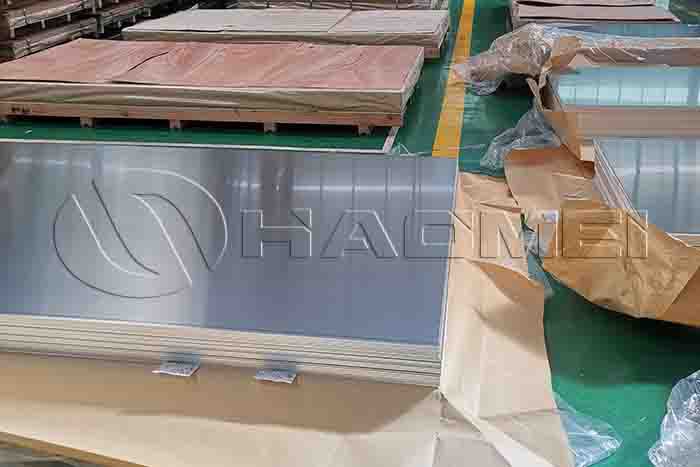 We implement 6S management system, ensuring extremely high product qualification rate. The purchase of the aluminum ingots are all from large supplier having stable cooperation with us. This also contributes to the stable and competitive price of the finished products. We also have strict and standardized control of the whole production process.
To improve our R&D ability, we also have close cooperation with domestic colleges and dozens of experts in addition to our own testing laboratory, having chemical analysis laboratory, oil analysis laboratory, spectral analysis laboratory, stretching laboratory, and microanalysis laboratory.
Sale Team
Our professional sales staff stands ready to assist you in any way possible. The owned customers' trust is due to the the friendly and helpful nature of our entire team, always striving to meet the customer's requirements. With rich experience and rich professional knowledge, our sales staff can help you avoid many troubles and unnecessary cost due to the market fluctuation. Welcome to have a direct communication with us.
Certificates
1.1998 Feb, we got the approval of Boeing D1-9000A Quality system.
2. 2001 Sept, we got the approval of D6-82479 Quality system.
3. 2004, we got the AS9100.
4. In 2014,We got the approval of AIRBUS 2024T351 ABS5032A plate thickness 16-55mm.
5. In 2013 We got the approval of SAFRAN 6061T651 AMS4027N plate thickness 6.35-152.4mm and 2219T851 AMS-QQ-A-250/29 plate thickness 6.35-200mm.